After Facebook and Web Host Bans, Far-Right Extremists Are Encrypting and Going IRL
After Facebook and web hosts recently began banning white nationalist content, neo-Nazi extremist groups are urging members to meet offline and to use encrypted networks, Motherboard has learned.
The strategy mimics ISIS efforts as it faced a crackdown on its content by major online platforms in 2015, during the height of a migration into its ranks by western followers. At the time, a spate of ISIS attacks in Europe exposed how the terror group planned operations and recruited using social media networks, leading Silicon Valley giants like Google, Facebook, Twitter, and Microsoft to ban ISIS content.
In response, ISIS members retreated to encrypted apps like Telegram and disseminated a counter-surveillance tool kit, in which they advised members to specifically use ProtonMail—a Swiss email provider that says it's immune to spying from sophisticated intelligence agencies. (After the ISIS attack at the Bataclan in Paris, ProtonMail came under fire because its service was listed as being preferred by ISIS.)
Similarly, neo-Nazi extremist groups have, in recent weeks, begun advising their members to use the email provider to evade authorities and maintain reliable lines of communication to potential recruits.
One group illustrating the online evolution of right wing terror groups is a burgeoning extremist network called the Feuerkrieg Division (FKD), which is listed by several terrorism trackers, including the TRAC analysis consortium and the not-for-profit Counter Extremism Project (CEP).
Originating in Europe and taking direct inspiration from the American hate group Atomwaffen Division (AWD), FKD bills itself as a "paramilitary organization." In the aftermath of the Christchurch attack in New Zealand, it has encouraged its members to commit terrorism and "take action."
"The Feuerkrieg Division (FKD) is a Revolutionary National Socialist underground paramilitary organization," reads an FKD message posted online, before encouraging potential members to join and contact its ProtonMail address.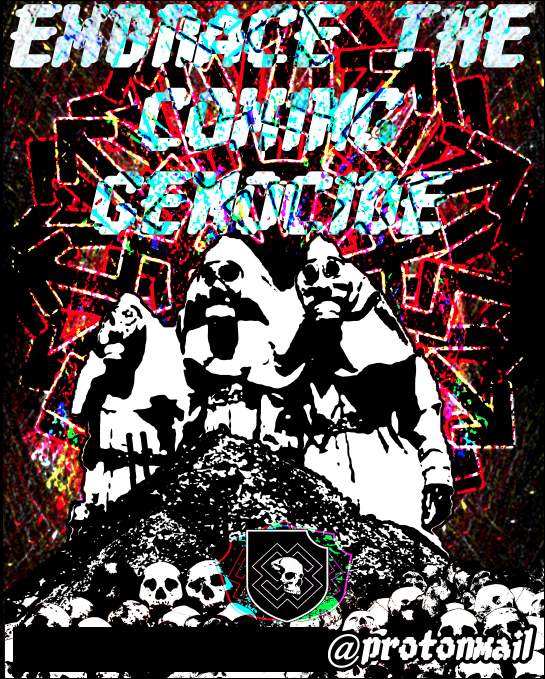 The group's official active Gab account, which advertises its encrypted contact address, recently displayed a picture of a copy of Siege—a neo-Nazi insurgency bible—and a pistol, along with a graphic image calling for the assassination of a Belgian politician.
Read more on Motherboard.
This article originally appeared on VICE US.